Why Carob?
(or even better, why not?)
TAKE IT EASY. LET'S BREAK IT DOWN.
We actually think it has an incredible flavor and deserved to be known.
It is the superfood that was missing on many tables and it was right here, in one of the world's largest producers, the Algarve. We thought it made sense.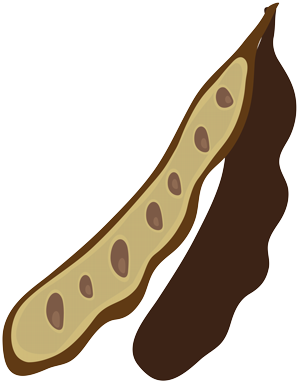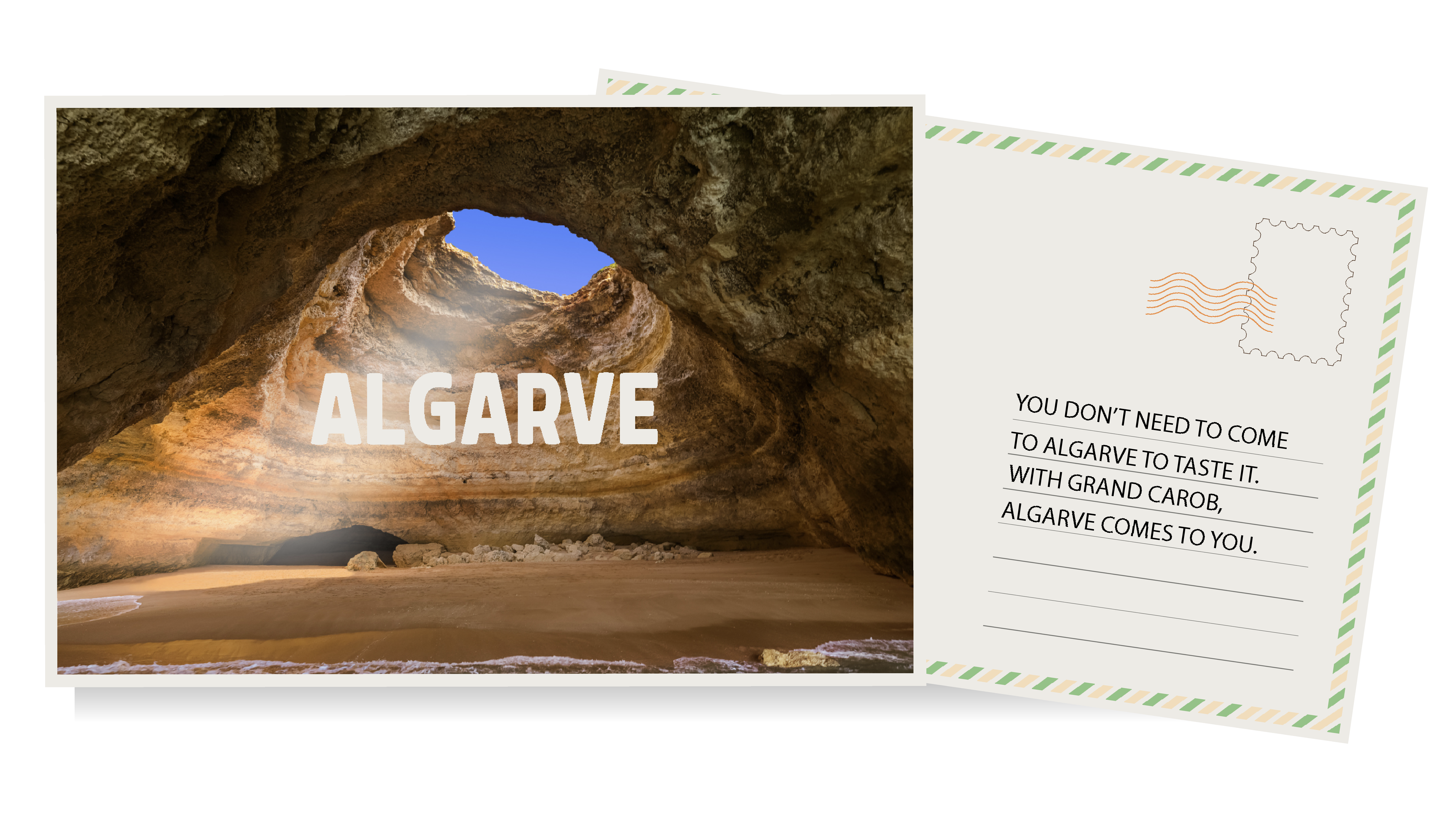 Perhaps we have taken proximity to an extreme. We walk 10 minutes and have all the carob we need. We thought it made sense.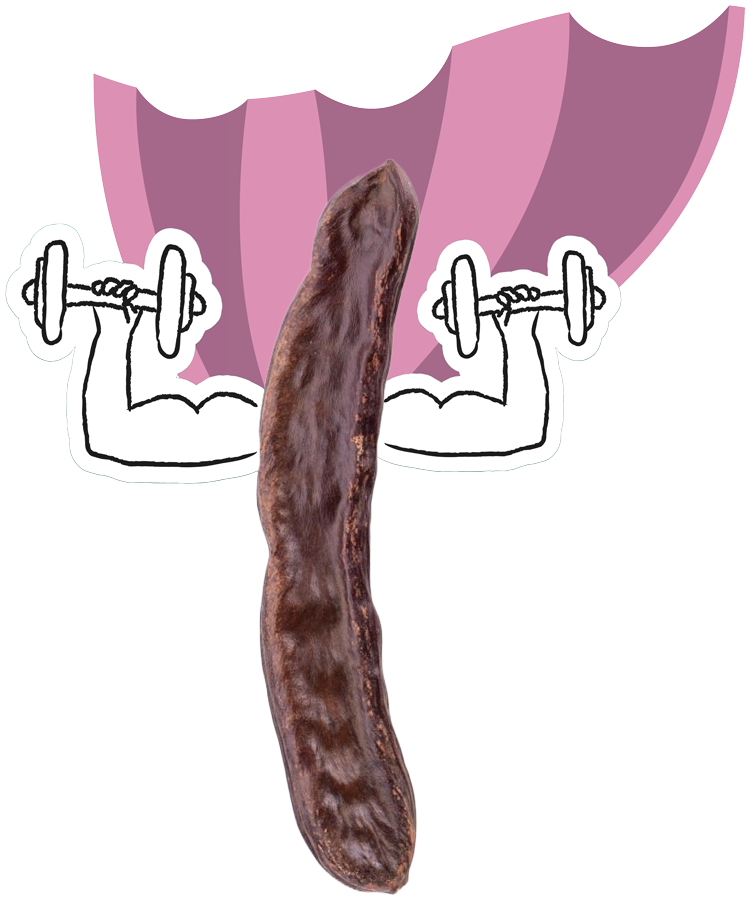 Here we talk about scientific stuff, about everything that we have learned from the experts and have amazed us.
Of everything, we leave here what might interest you. Here it goes! What a rest (maybe not).
Besides the classics that have created some of our bases: vegan, gluten-free, low-fat, natural sugars, then came the cherry on top of the cake, which makes carob a superfood.
D-pinitol: It is a cyclitol, a cyclic polyol. Or to put it simply, an antidiabetic agent.
Natural antioxidant (gallic acid): Lowers cholesterol levels and prevents cardiovascular disease.
Source of calcium, fiber, and iron.
A break
for the environment
Saying the carob is great is not enough.
It survives practically without water. It is used for soil regeneration. It grows organically, without the need of pesticides or other agrochemicals. Strongly resistant to pests and diseases. It is at least special
It is an excellent CO2 sink, or in other words, it removes CO2 from the atmosphere. Perhaps it is the resource that makes sense today, tomorrow, and especially in the future. It could only make sense.
The flavour that was missing
Better than trying to put a flavor into words, we challenge you to taste it. It will tell you everything we can't explain.